Live Channel TV is the most popular IPTV service available with thousands of channels. We have an affordable service and an experienced customer support team always ready to help. Create an account today to begin watching Live Channel TV on your television, tablet, phone, or other streaming device.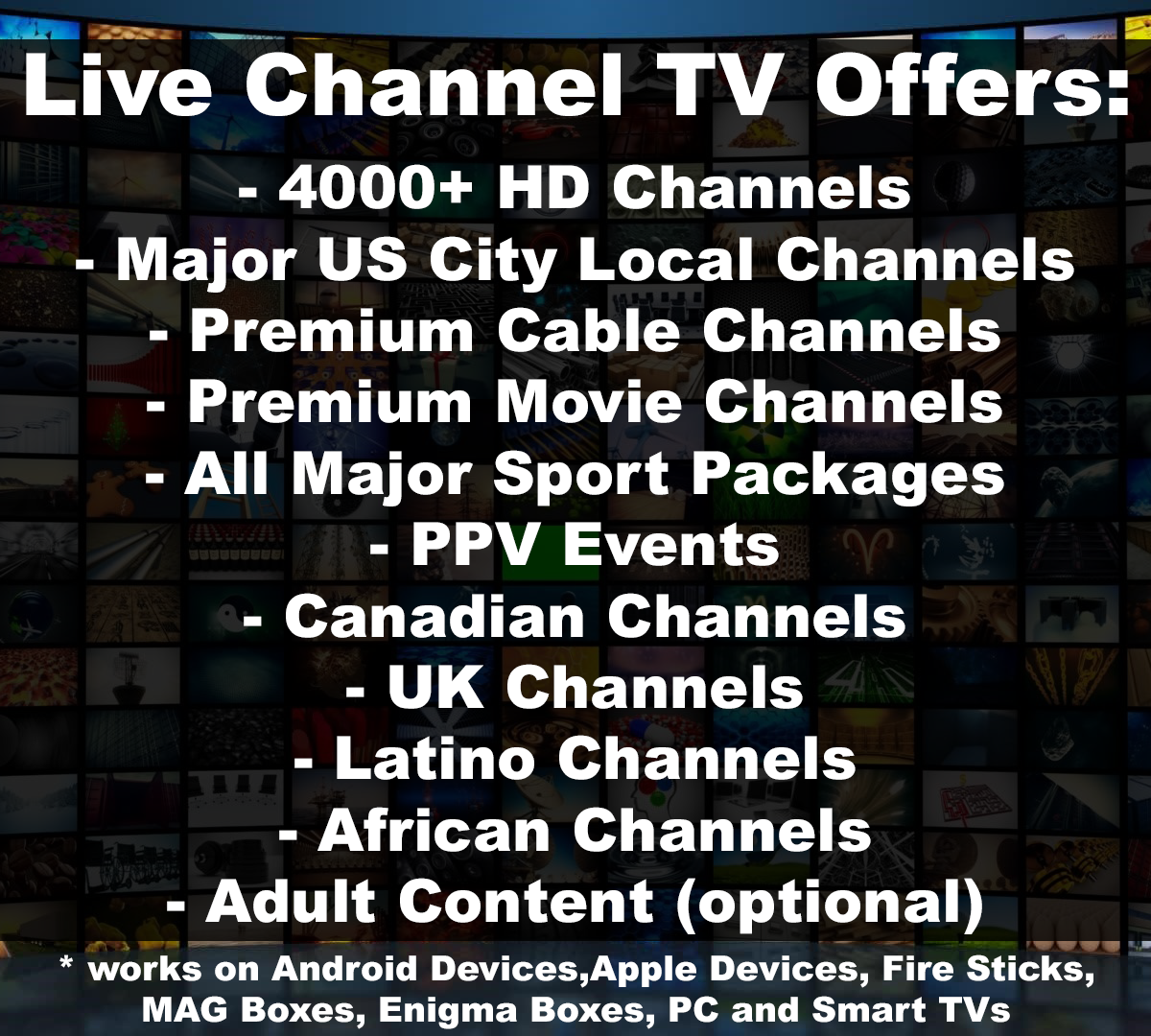 Choose a plan to create a new account or extend an existing account. Automatic payments are available.

You can also get a 24 Hour Limited account or an account for a Mag or Enigma box.
You may already have a VPN but some VPNs do not work well with IPTV.  This VPN is a tested and approved VPN for our service.

Skip back to main navigation